As a leading commercial/industrial epoxy flooring contractor, we love installing durable new epoxy floors for our clients. Read on to learn about a recent project!
The owner of this busy food processing plant maintains over 1,000,000 square feet of manufacturing and distribution space. After previously hiring PennCoat to install both a 9,000 square foot and 2,200 square foot battery charging floor, the owner again chose PennCoat to complete a 900 square foot "mini charging area."
Surface preparation for this project included diamond grinding with a 30" PrepMaster machine, followed by installing ½" keyed edges at all transitions.
The coating system included a 20mil urethane cement primer, 125mil urethane cement underlayment, and after careful detailing, a 10mil self-leveling epoxy intermediate coat.
After pre-cutting to address the control joints, our technicians completed the system with a high-wearing, chemical resistant, moisture-cured urethane topcoat. To complete the system, white non-yellowing Polysiloxane 18" rat lines were installed, followed by addressing the joints with 3/8" backer rod and gray matching flexible epoxy joint filler.
Check out the image gallery below to see the process and the results on this unique project.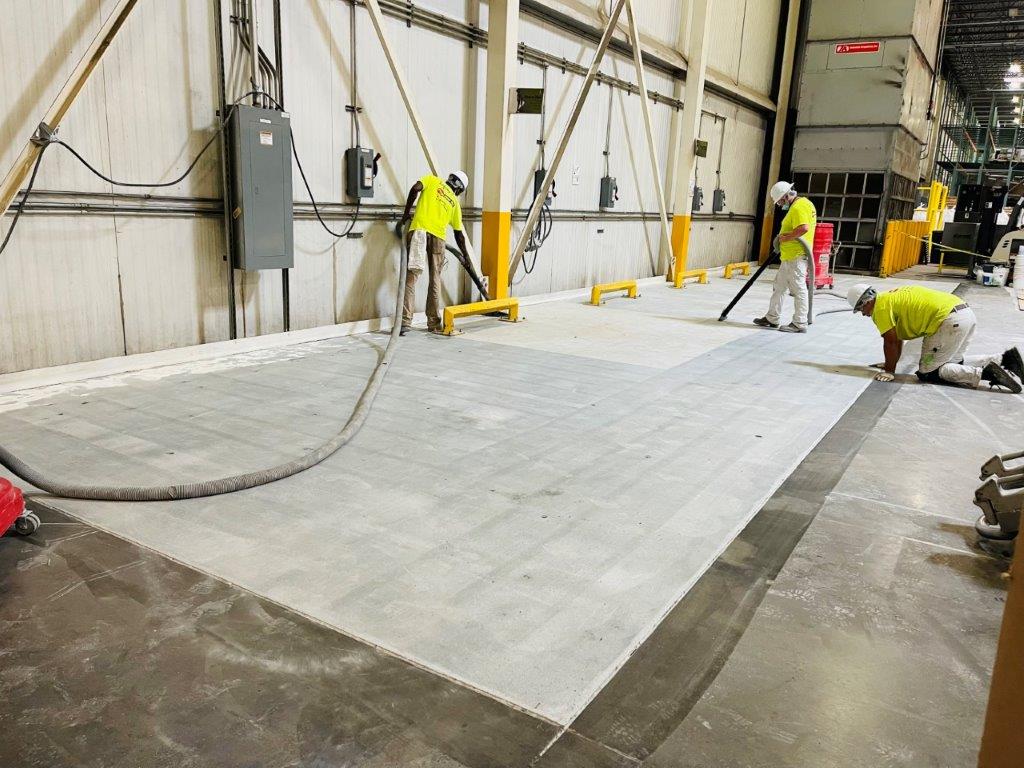 If you're looking for an industrial flooring contractor to install a urethane cement floor in your plant, the experts at PennCoat are standing by to help. Contact us today to learn more and discuss your project. We look forward to hearing from you!