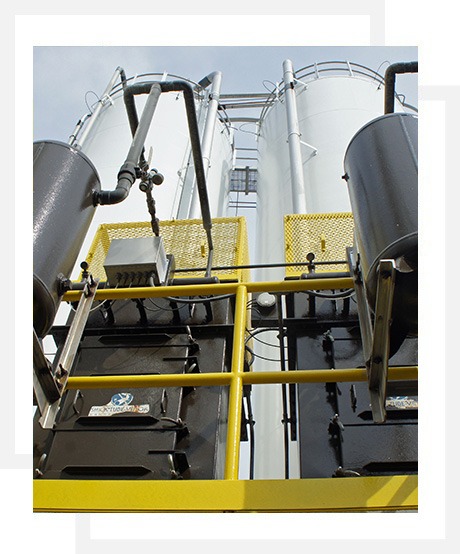 Industrial Painting
As an Avetta-trusted ISN member company, PennCoat is dedicated to keeping your facility clean, safe and looking sharp. We're serious about safety, and that's why we write and follow a job-specific safety plan for every project we tackle. Whether you need interior or exterior painting for a tank or silo, structural steel, secondary containment, heat stack, or other type of manufacturing equipment, PennCoat can help protect your infrastructure while maintaining your visual workplace and 5S standards.
We serve many industries, including power and energy, petroleum and fuel, food and dairy, industrial and manufacturing, pharmaceutical and wastewater treatment. For more information about how the safety-trained professionals at PennCoat can help with your commercial or industrial painting project, please explore our services below. If you have any questions or are ready to get started, contact us today. Our team is here to help.
---
Regardless of the type of commercial/industrial facility or equipment you'd like to paint, our team has the experience, tools and knowledge to work efficiently, safely and get the job done right. Contact us today for more information. We're standing by and ready to help.