As a leading provider of line striping services for distribution facilities and manufacturing plants, our team is often called upon to install safety striping of all kinds. From marking egress paths to pedestrian walkways to warning zones, we have the tools, technology and know-how to install long-lasting safety markings in just about any facility.
Recently, we completed a project marking safe walking paths in a 1,000,000 square foot New Jersey distribution center. Even considering the size of this facility, our team planned the work and worked the plan to complete the job in five days, ensuring minimal impact to the client's busy operation.
To start, we performed surface prep on the areas to be lined. Using a special detergent cleaner and mechanical scrubbing equipment, we made sure the existing flooring was ready to receive the new line applications.
Then, line striping was installed using our state-of-the-art, zero-emission line striping equipment. For the lines, we applied solvent borne polyamide epoxy paint to significantly increase adhesion to the surface. For increased durability, we encapsulated all floor lines and markings under a 6-mil, 100% solid, clear epoxy wear coat.
This project included over 5,000 linear feet of yellow pedestrian walkways, over 600 linear feet of safety yellow hash lined egress walkways, and over 900 linear feet of red "Crush Zone" lines. Check out the images of this unique project below, and contact us today to discuss your line striping needs!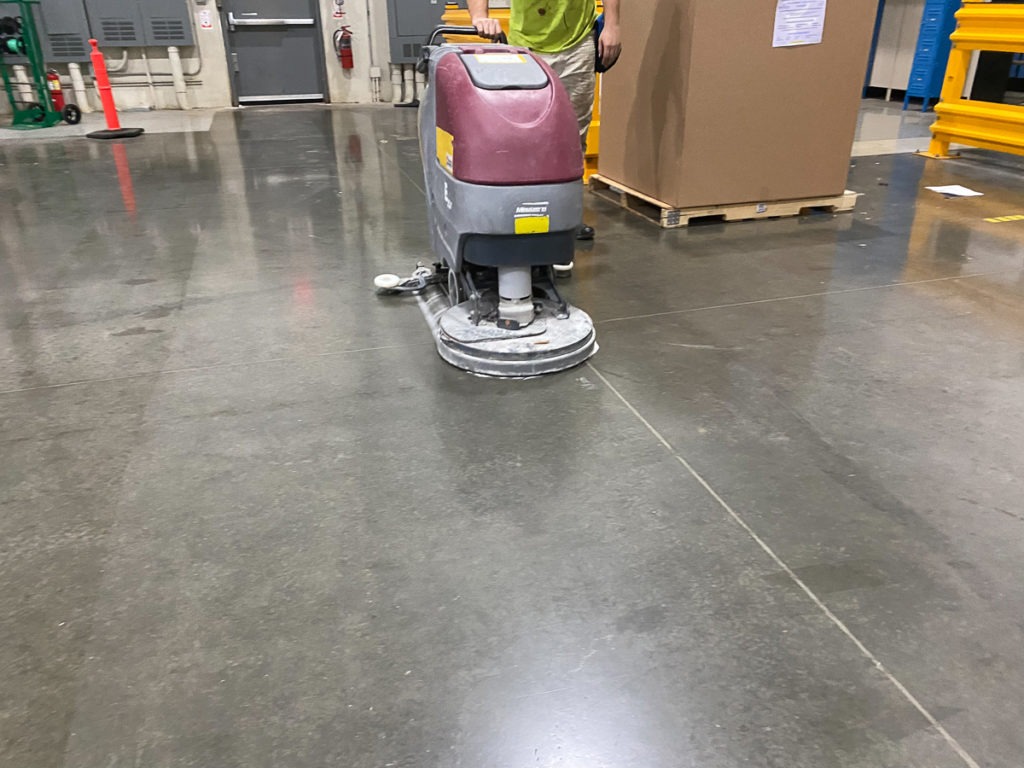 If you're looking for a specialty contractor who knows how to work safely and successfully in unique commercial environments like factories and distribution centers, contact us today. Our team of flooring, painting and line striping experts is standing by to help keep your workplace clean, safe and looking sharp.