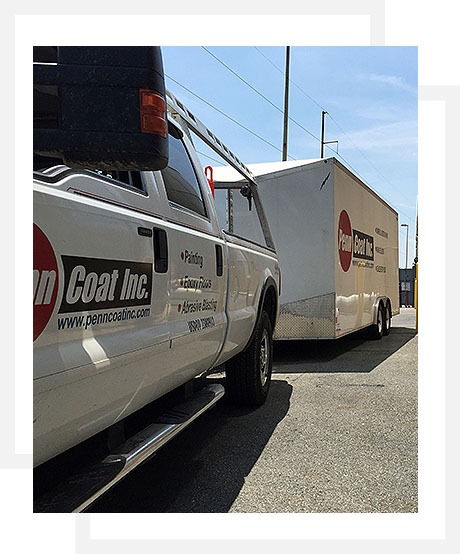 About PennCoat
With over 30 years experience working in commercial and industrial environments, PennCoat is a specialty contractor who will help keep your facility clean, safe and looking sharp.
From epoxy floor coatings to painting for machinery and infrastructure, to safety signage and more, we have the team, the process and the expertise to recommend the perfect solution for your operation. And best of all, because we prioritize safety and training, our team is comfortable working in even the most complex industrial environments while making a minimal impact on your operation.
Founded in 1990 in Lancaster County Pennsylvania with a team of two painters, we have grown significantly over the years and now serve building managers throughout the Mid Atlantic region. We are proud to have dozens of highly-trained team members who are experts at painting, floor coating, project management and administration, and who know how to work safely and quickly in commercial facilities while getting the job done right.
Today, with satisfied clients in a variety of industries, from food manufacturing to aerospace to distribution and beyond, we can help just about any business get their facility, equipment and infrastructure into tip-top shape. Click below to learn a little bit more about PennCoat, our team, and careers with our dynamic and growing company, and contact us today with questions.
Ready to learn more about how PennCoat can help your facility, machinery and infrastructure shine? Contact us today to speak with one of our team members. We look forward to hearing from you!