Urethane Cement Floor Systems
When it comes to restoring and rejuvenating the floor in your commercial/industrial facility, urethane cement flooring systems can be a smart investment. Urethane cement flooring is used by itself and together with traditional epoxy flooring as a way to resurface and refresh your floor with a protective coating. Like an epoxy coating, urethane cement flooring can make your floor scratch-, slip- and wear-resistant, but the difference between the two is that the latter uses polyurethane to create the coating rather than an epoxy resin.
At PennCoat, our highly trained team of professionals can help you determine how urethane cement flooring might benefit you and your operation. We will work with you to develop a customized plan according to your specific needs, we will carefully prep the area for application and we will complete the job as seamlessly, efficiently and quickly as possible with minimal impact to your business.
Benefits of Urethane Cement Floor Systems
Because urethane coatings make floors highly resistant to chemical abrasion, temperature, moisture and other types of scratching or impact damage, they are a popular choice for industries like food service, industrial manufacturing, transportation and healthcare, where floors are likely to be subjected to a considerable amount of wear in challenging environmental conditions.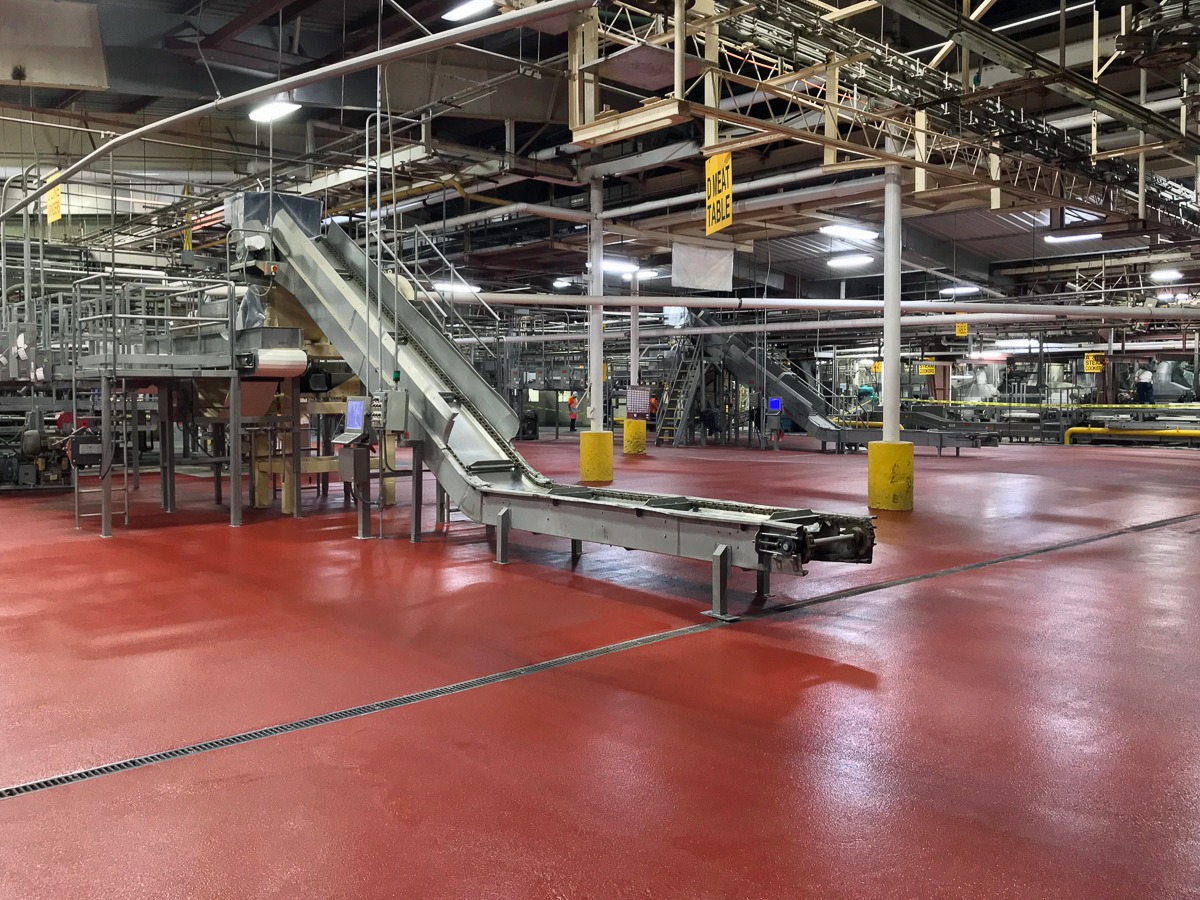 Urethane coatings are also antimicrobial, which makes them ideal for use in commercial kitchens as well as in facilities where disease can easily spread like hospitals and schools. Looking for the highest level of defense? Some companies choose to resurface their concrete floor with an epoxy flooring treatment and then finish it with a urethane topcoat for the ultimate floor protection that's resistant to some of the harshest conditions.
When you contact PennCoat for a urethane cement floor system, our flooring experts will come to your facility to prepare and smooth out your concrete floor. Then, we will apply the urethane coating evenly over the entire surface. If you have requested both epoxy and urethane, we will apply the epoxy first before covering it with a coat of polyurethane. Once the coating dries, your flooring will be able to resist most chemicals, acids, extreme temperatures and other stressors. It will be easy to clean, safe, durable and long-lasting even in the toughest manufacturing environments.
Choose an Industrial Flooring Expert
If your commercial/industrial facility is in need of durable floors that are resistant to abrasions and chemicals, consider investing in a urethane flooring system or adding a urethane coating to your existing epoxy flooring system. An ISN member and trusted Avetta company, PennCoat is a dependable provider of epoxy resurfacing services, we're committed to working safely, and we know how to help you keep your facility clean, safe and looking sharp.
To find out about urethane cement flooring system options for your facility or to schedule a urethane flooring appointment, contact the highly trained professionals at PennCoat today. We look forward to hearing from you!