As an expert commercial and industrial epoxy flooring contractor, we know how to keep your facility's floors in tip-top shape. When it comes time to install a new epoxy floor, our process is proven to deliver long-lasting results that you can count on, without throwing your operation into disarray while the work is being done. Read on to learn about one of our recent epoxy flooring projects, and contact us to discuss your needs.
This project focused on the installation of a new, medium-duty floor in a Central PA manufacturing plant. The 11,000-square-foot facility had an aged and deteriorated concrete floor slab that needed major patching along with resurfacing.
The project goals were to install a new floor system that allowed easy rolling of handcarts, would support moderate forklift traffic, could be easily maintained, and would fit into the organization's budget.
To achieve this, our team came up with a plan and got started. First we prepared the surface using steel shot blasting to remove grime and profile the surface. After extensive epoxy patching and repairs, we installed a urethane cement underlayment to smooth the spalled concrete followed by an epoxy intermediate coat.
We then finished the flooring system with a slight anti-slip epoxy topcoat and an accenting forklift aisle. The finish allowed just enough texture that the floor could still be mopped clean.
To prepare for the project, we created a site-specific safety plan, coordinated with building management, and planned our work so that it would cause minimal disruption to their operation. When we finished, we provided a thorough clean-up, leaving only the new floors behind.
Best of all, we completed our work in only five days, causing minimal delay to the client's busy manufacturing operation. Check out the image gallery below to see the process and beautiful results on this project!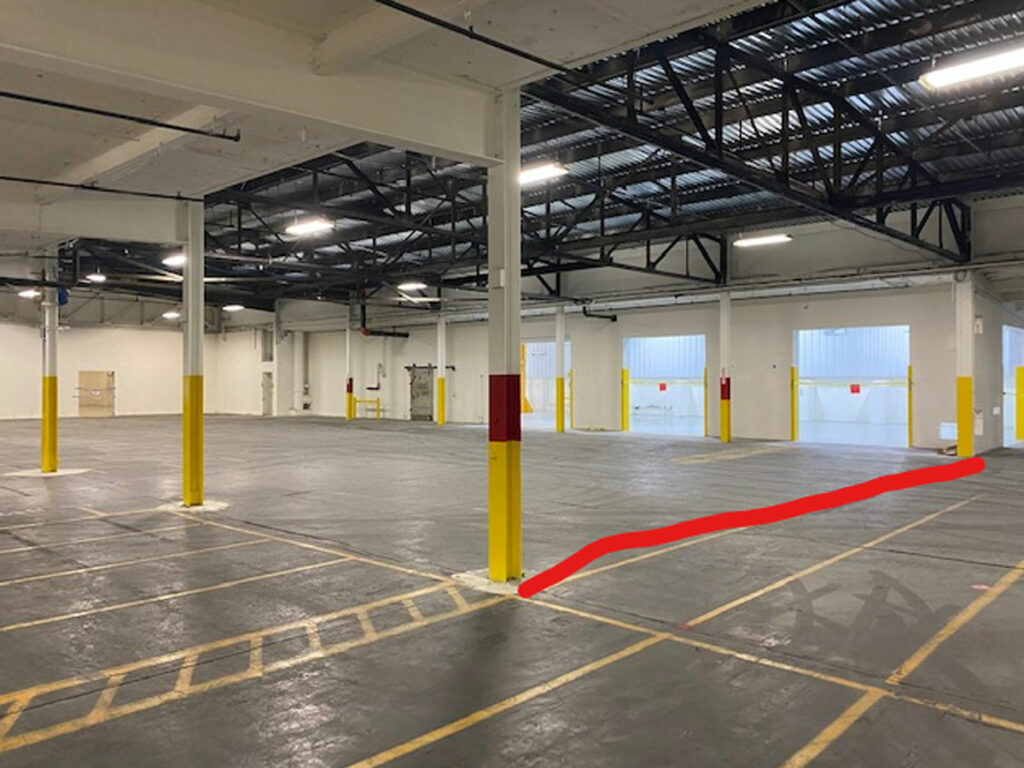 If you're looking for a commercial and industrial epoxy flooring contractor to install a new epoxy floor in your manufacturing plant, please contact us today. The team at PennCoat is standing by to help get your next project done neat, clean, safe and on time!