When it comes to making your concrete floor safe, functional and attractive, no two facilities' needs are the same. Regardless of the industry in which you work, it's important to partner with a commercial epoxy flooring service that has your best interest in mind and can recommend an appropriate solution to meet your unique needs.
At PennCoat, we have helped commercial and industrial businesses throughout the Mid-Atlantic region take their flooring to the next level. From epoxy floor coatings and resurfacing to non-slip flooring options and urethane floor systems, keep reading to see the questions to ask your potential commercial epoxy flooring service.
Do You Have Experience Working in Facilities Like This?
When it comes to working with a new epoxy flooring service, it's important to choose a partner who can do the work as safely and efficiently as possible. When vetting epoxy flooring contractors, be sure to ask about their experience and whether they have previously worked in commercial or industrial environments.
At PennCoat, we've got decades of experience working in complex industrial/commercial environments, and our team recognizes the unique needs of each facility. That means we'll collaborate with your Facility Manager, develop a site-specific safety plan, and review the site for hazards before beginning work.
Even better, we'll determine potential failure points before the project, to take them into account and ensure a long-lasting coating. We'll perform testing to determine adhesion, and we'll use the right coating for the job – applied correctly. You can rest assured that we will get the job done safely, quickly and with minimal impact to your business and that it will last.
How Will You Minimize Your Impact During the Project?
Your commercial epoxy flooring service should be able to evaluate your facility, identify the best materials for the job and recommend the perfect solution without causing unnecessary or costly downtime. Ask any potential flooring contractor how their process will affect your business or potentially interfere with your complex schedule.
At PennCoat, our team will work with you to develop a customized plan according to your specific needs. With dedicated project management, you will benefit from detailed communication every step of the way to make sure everyone knows the plan, timeline and process before we start. We will carefully set up containment, prepare the area for application, and make sure we work within specified recoat windows. In short, we will complete the job as quickly, efficiently and seamlessly as possible with minimal impact to your operation.
What Type of Training Do You Provide Your Tradesmen?
Above all, it's critical to ensure that your epoxy flooring service provides proper and consistent training to their technicians, contractors and tradesmen – not only for their own protection but for your facility's safety as well. Ask your potential epoxy flooring service about the training they provide as well as any certifications or recognition they might have earned that demonstrates their commitment to safety.
At PennCoat, we take training seriously. We have established SOPs, installation standards, and specific processes for each step of every project. Nothing is left to chance, and our crews know how to safely and effectively use the right tools, products and processes to ensure a quality result.
Plus, as an Avetta-trusted, ISN member, our entire team participates in ongoing safety. From company-wide monthly safety meetings to daily team huddles, we have buy-in from everyone and a commitment to preventing accidents. We're trained on PPE, how to safely work in confined spaces, lock-out tag-out procedures, and other commercial/industrial safety SOPs. That way we can install a long-lasting flooring solution for your facility while ensuring our team – and yours – remain as safe as possible.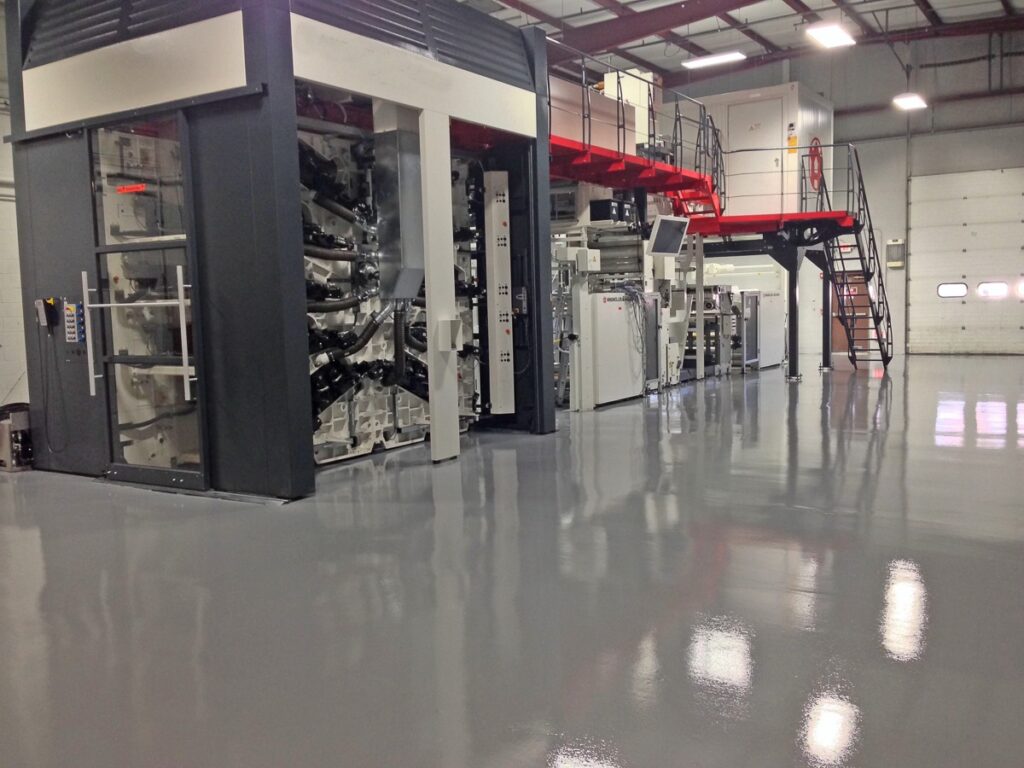 Ready to Learn More?
At PennCoat, our team has the experience, tools and knowledge to safely and efficiently complete your project with minimal disruption to your operation. If you have questions about how we can help keep your facility clean, safe and looking sharp, contact us today. We look forward to hearing from you!