Commercial Painting and Epoxy Flooring Contractors in Chester, PA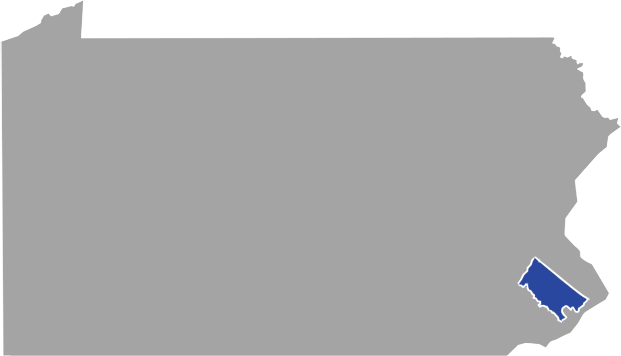 INDUSTRIAL PAINTING : EPOXY FLOORING : COMMERCIAL PAINTING
Chester, Pennsylvania serves as a national leader in industrial and manufacturing environments. From energy, to food, to pharmaceutical and manufacturing, Chester County is one of the nation's leading suppliers of manufactured goods. All of these plants and manufacturing facilities have various maintenance needs that include epoxy resurfacing, concrete polishing, industrial and commercial painting in Chester, PA.
OUR Chester County Contracting Services Include
CHESTER COUNTY, PA'S HISTORY AND ECONOMY
Chester County, PA was one of the three original counties created in the Pennsylvania colony in 1682. The original county seat was Chester. However, it was moved in 1788 to a village that was then renamed West Chester, where it remains today. The City of Chester eventually became part of Delaware County, PA, and other parts of the original colony were taken during the formation of Lancaster and Berks Counties, with Chester County reaching its current size by 1789.
Chester County is located between the City of Philadelphia and the Susquehanna River. In earlier times, this meant that major roads and railways passed through the center of Chester, and industries popped up along these transportation routes to the "Western" counties, providing grounds for industrial painting, commercial painting, and epoxy flooring contractors.
Today, Chester County contains communities that are considered suburbs of both Philadelphia, PA, and Wilmington, DE. It is included in the Philadelphia Metropolitan Statistical Area.
Chester County is home to the city of Coatesville, as well as 15 boroughs and 57 townships. Chester's population in 2013 was estimated at 509,468. Chester County is said to be the fastest-growing county in the Delaware Valley region, and one of the fastest in the Northeastern U.S.
The median household income of more than $86,000 (from 2009 to 2013) makes Chester County the highest-income county in Pennsylvania, and it is also 24th highest in the U.S.
The most commuting in Chester County occurs to and from Montgomery County, PA, and Delaware County, PA, followed by New Castle County, DE. More people now commute between Chester and each of these three counties than between Chester and Philadelphia, PA.
Chester County provides about 10% of the jobs in the Delaware Valley region. Two of the region's largest employers, a financial firm and a healthcare company, are based in Chester County.
Chester County had a Gross Domestic Product (GDP) of more than $32 billion, in 2010. The GDP for the entire Philadelphia Metropolitan Region was $383 billion in 2013.
In Chester County in 2007, retail sales made more than $11 billion in revenue, and wholesale trade made more than $8.5 billion. Manufacturing added more than $6.7 billion.
AGRICULTURE IN CHESTER COUNTY, PA
The agriculture and agribusiness industries are vital to Chester County and the region. Chester contributes half of the agricultural jobs in the Philadelphia Metro Area. It brings more than $500 million in direct revenue, and has an indirect economic impact of $3 billion. The area has more than 2,000 farms, and provides work for many Chester County painters, and epoxy flooring contractors.
Mushrooms are one of the most important agricultural products in Chester County. More than half of the mushrooms grown in the U.S. are produced there, particularly in the southern part of the county. Chester is also home to the 4th-largest mushroom producer in the nation, in Kennett Square, PA. This company operates three farms and a composting facility, and it sells over a million pounds of mushrooms every week, which require clean rooms that need to be commercially painted and coated with epoxy floors.
PHARMACEUTICALS AND HEALTHCARE IN CHESTER COUNTY, PA
The pharmaceutical and life sciences industries have a strong position in the entire Delaware Valley region. More than 90% of pharmaceutical companies have a presence in Philadelphia, PA or the surrounding counties, all requiring reliable industrial painting, commercial painting, and epoxy flooring services.
Five of Chester County's top 18 private employers are in the pharmaceutical or biotechnology field. Three of these are pharmaceutical manufacturers, one a pharmaceutical research laboratory, and one a medical technology company.
Chester County also contains the headquarters for a major pharmaceutical company that is currently listed in the Fortune 500, in Chesterbrook, PA. Another company which operates more than 200 skilled nursing and assisted living facilities, as well as rehabilitation therapy to more than 1,000 providers in 35 states, is based in Kennett Square, PA, making it a good target for commercial and industrial painting, and epoxy flooring contractors in Chester, PA.
Healthcare is the second-highest employment sector in Chester County. However, it has a lower than average concentration in Chester compared to the rest of the region. Healthcare and education combined accounted for about 15% of the county's workforce in 2011. Four of Chester County's top 18 employers are hospitals or medical facilities.
INFORMATION TECHNOLOGY IN CHESTER COUNTY, PA
Six of the top 10 private employers in Chester County are in information technology or telecommunications. There is also some overlap between the IT and health industries among these, with a company that makes healthcare information systems and other biotech products.
Four of the top 10 occupations, by the number of job advertisements in 2014, are related to information technology: software application developers, computer systems analysts, web developers, and network and computer systems administrators. These occupy the number 1, 2, 4, and 8 spots on the list, respectively. These computer and mathematical science jobs are in great supply in Chester County, and are typically requiring ESD friendly commercial painting and epoxy flooring, so not to fry electronics.
Chester County is the headquarters for a large company that makes computer software for AEC (Architecture, Engineering, and Construction), GIS (Geographic Information Systems), and CAD (Computer Aided Design). This company has annual revenues of nearly $600 million and is located in Exton, PA.
Yet another of Chester County's largest employers is an electronic supply company that services the automotive, broadband, energy, and consumer markets. They have their operational headquarters in Berwyn, PA, and could be improved with the help of commercial painting, industrial painting, and epoxy flooring.
West Chester, PA was previously home to Commodore, the home computer and electronics manufacturer, which went out of businesses in 1994. Poof!
PROFESSIONAL SERVICES, FINANCE, AND INSURANCE IN CHESTER COUNTY, PA
Professional services is the largest sector of employment in Chester County and finance and insurance is the third-largest. Both of these industries have a significantly higher concentration of workers in Chester County than in the rest of the Philadelphia region. Chester also has a higher concentration of office employees working at their corporate and regional headquarters.
Nearly 20% of the county's workforce is employed in professional and business services, with an additional 10% in financial activities. This is matched only by trade, transportation and utilities, which also employs about 20% of the workforce.
The head offices of a major economics research and analytics firm, a division of a major food company that specializes in single-serve coffee and hot drinks, are also located in West Chester, PA, and utilize the services of commercial office painting and decorative epoxy flooring.
OTHER MAJOR CORPORATIONS AND FACILITIES IN CHESTER COUNTY, PA
The headquarters and broadcast studio for a major home shopping television channel is in West Chester, PA. It has the second-highest revenue of any television network – the highest of any shopping channel – and made almost $8 billion in revenue in 2010.
The energy industry also has a footprint in Chester County, being the home to the headquarters of a major electricity delivery grid, which has operations in 13 states. This company is located in Valley Forge, PA.
Another of the largest employers in Chester County is a well-known company that makes car seats and other baby and child products. It was founded in Philadelphia, but is now part of a larger parent company that is based elsewhere.
Chester County is also home to Valley Forge and much of the Valley Forge National Historical Park, as well as three state parks. Valley Forge is a popular tourist destination that contains a historical recreation of the Revolutionary War era encampment recreational facilities.