Philadelphia Painting and Epoxy Flooring Contractor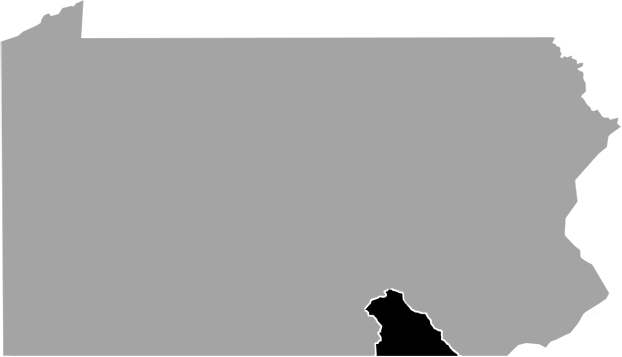 York, Pennsylvania is home to some of the nation's largest manufacturers. From food to pharmaceuticals, to steel fabrication to motorcycle assembly, York serves as a central workforce that produces products for national distribution. And all of those manufacturing facilities require routine maintenance. So finding the right commercial painting contractor and epoxy flooring contractor in York, PA can provide a valuable service for each facility.
OUR York Contracting Services Include
COMMERCIAL PAINTING, INDUSTRIAL PAINTING, CONCRETE POLISHING, AND EPOXY FLOORING IN YORK, PA
York, Pennsylvania is a corridor of industrial activity. Manufacturing, food processing, metal fabrication, mold injection, pharmaceutical engineering, and additional business to business services flourish in this well connected community. York sits at the intersection of interstate 83 and route 30, providing access to major areas such as Philadelphia, Harrisburg, Baltimore, and Washington DC. York is rich in history, beginning in the late 1700's, developing itself in alignment with the growth of America, and becoming the industrial icon that it is today.
Many nationally known brands are stationed in York County, producing weights, air conditioning units, peppermint patties, motorcycles, snack foods, military equipment, and turbines. And outside of the nationally known brands is a strong family of regional and local businesses that manufacture parts and provide services for the web of businesses stretching through the Mid-Atlantic region.
As a result of this industrial core, York has been able to provide jobs and careers for a majority of the area, regardless of the economic downturn in the past decade. As of 2014, York, Pennsylvania has a population of nearly 440,000 residents. Out of those residents, 225,000 are eligible to be in the work force, and 212,400 were employed. This is an unemployment rate of 5.3%, well below national average.
Industrial manufacturing provides a surplus of employment opportunities. Over 31,000 residents in York County are employed in large manufacturing plants. Ranging from food, pharmaceutical, to steel foundries, manufacturing is a keystone in production and employment in the area. But York has more industrial opportunities beyond these options. Mining, utilities, construction, real estate, health care, and food services demand a healthy labor unit to provide and supply these products and services.
PennCoat's been servicing York County for over 25 years, with industrial painting, commercial painting, and epoxy flooring. Due to the area's extensive industrial complex, there has been large demand for industrial painting, commercial painting, and epoxy flooring in York. Professional painting promotes a clean work environment, which helps promote worker activity and production. Additionally, a cleaner work environment encourages the work force to enjoy their time at the company, becoming more part of the company culture.
"Lean processing" is a valued industrial ideology that encourages efficient working. Efficient working gives more responsibility to the worker, which requires a more competent work force. But to attract a competent work force, the work area needs to resemble a properly maintained work area that will encourage workers to sustain that high level of efficiency.
York PA Epoxy Flooring Contractors
Concrete slabs are an important landmark within any facility. They need to remain strong, so that they can continue supporting the structure above it. Protecting that concrete has become an objective for most facility and plant managers. And epoxy coatings are a nice solution to protecting that concrete from abrasion, chemical, and staining.
One of the biggest benefits of epoxy floor coatings is its ability to control dust. Exposed concrete will create a naturally dusty environment. This is a problem in manufacturing that demands cleanliness and sanitation. Epoxy is a great way to prevent excess dust from becoming airborne. Epoxy top coats are an impervious dual-component coating that offers excellent adhesions, and control the dust and maintain cleanliness in the facility. Additionally, epoxy coatings can be complimented with broadcasted textures that create a slip-resistant floor, and they can be specially formulated to tolerate heavy chemical exposure.
URETHANE CEMENT FLOORS IN YORK, PA
York County's production and manufacturing sector has been a primary recipient of urethane cement floor installations. Specifically the food and pharmaceutical manufacturers, because they have a large need for clean and sanitary production areas. Urethane cement floors offer many benefits that make it an ideal solution. Urethane cement can be installed at 3/16th or ¼" depth. The value of the extra thickness, compared to epoxy flooring, is that it is less likely to fail or "blister" because of vapor transmissions. So if your concrete slab is sitting above very damp earth, most likely that slab is transmitting a lot of vapor, which makes any coating vulnerable. Urethane cement bypasses this vulnerability because of its superior strength and adhesion.
Additionally, urethane cement discourages microbial growth. For clean rooms that manufacture consumable products such as pharmaceutical drugs or food, it is imperative that these rooms remain clean. And discouraging and preventing growth that can impair the quality of a consumable product is a step in the right direction for keeping consumables clean and sanitary.
And upkeeping the cleanliness of these rooms requires constant cleaning with detergent and chemicals that may be caustic. Cleaning chemicals need to be strong enough to remove contaminants from process rooms. However, those same chemicals can sometimes pose a threat to the integrity of the substrate they are cleaning. Most epoxy floors, with the exception of novolac epoxy floors, won't be able to tolerate daily exposure. Urethane cement top coats are able to withstand routine chemical exposure, without compromising the integrity of the floor.
FACILITY & Commercial PAINTING IN YORK, PA
Facilities can sometimes be the most valuable asset for a company that manufactures. The facility holds valuable equipment, and processing practices that have taken decades to procure. And those facilities hold manufactured product that waits to be shipped to its retail destination. So it comes as no surprise that plant and facility engineers put nominal effort into sustaining the integrity of that facility.
Structural steel, corrugated decking, galvanized ceilings, flanges, piping, railing, joists, I-beams, and much more are common resources that piece together the facility. And although these pieces offer excellent strength and tolerance to natural elements, they can be compromised with too much exposure to moisture and UV light. Industrial painting and commercial painting feature specialty paints that help prevent corrosion from moisture and UV light. Common specialty paints are urethane mastics, solvent epoxies, rust inhibitive enamels, aliphatic urethanes, and more. All of these paints offer varying degrees of resistant to rust and UV rays, while providing reliable adhesion. But each product should be specifically selected based on the severity of the project.
Often, facility painting has limited industrial paints that can be used in these areas. When dealing with sensitive products such as food and pharmaceuticals, paints with high solvent content typically cannot be used. Industrial paints with high solvent often adhere better than paints without solvent. But the issue with high solvent content is that those paints expel noxious odors, which can contaminate and compromise the sensitive product. Additionally, these areas often share duct work with offices. If the fumes from the solvent paint travel through these ducts, then they are often delivered to areas with high volumes of people. And if they breathe in too much of this industrial paint, they can suffer from headaches and worst ailments.
Industrial painting in York, PA shares a lot of commonalities with facility painting. The substrates are often the same: structural steel, corrugated decking and ceilings, galvanized metal, flanges, piping, tube steel, joists, I-beams, and much more. But industrial painting can go outside of the facility painting label, and be considered for new construction or renovation. And new construction or renovation is typically cleared from people, which means that the substrates can be coated without compromising product, or harming people.
Industrial painting often looks for industrial paints that adhere well, and can tolerate abrasion and offers rust protection. Steel, although incredibly strong, is vulnerable to excessive moisture. So, industrial painters in York, PA need to provide a paint solution that can coat the steel, while also offering a rust inhibitor within its chemical makeup.
Although the exposure to people and sensitive product isn't typically an issue with industrial painting, there are still cautions that industrial painters need to consider, including environmental factors, proper disposal, and current weather conditions. All paint needs requires special disposal so not to impair the environment. Paint with high solvent is under greater scrutiny, and needs more consideration than water-based paint. With new construction, weather conditions are often a greater factor. Cold weather can increase the amount of time it takes for an industrial paint to cure, and also, cold weather may slow down installers, delaying or prolonging projects. Warm weather can be just as difficult. Paint can set and cure much faster in warm weather, which requires the installers to move more quickly, and apply the paint more fluidly so to avoid any streaks or tackiness in the paint.
Commercial painting in York, PA takes precedent when a commercial building becomes vulnerable to weather related problems. Sometimes it's too much water penetrating through a failed coat of paint, or too much sunlight is creating damage to structural wood. But regardless of the cause, water and UV prevention can be sustained with the proper commercial paint.
Commercial paint needs to offer excellent adhesion. This will allow the paint to remain adhered to the substrate, and prevent water or UV from reaching the surface of the structure. When exposed to too much sunlight, most commercial paints are water based, and often acrylic. Acrylic paints can withstand excessive sunlight without deteriorating. Oil based paints don't hold up well against sunlight, and can become brittle and eventually loose adhesion.
Concrete slabs don't always require a coating. Sometimes, the plant manager may just need a floor that is easy to maintain, and easy to clean. Polished concrete floors in York are a great flooring solution that doesn't require coatings. Instead of coating, the floors are ground in multiple steps, using planetary grinders, with each succeeding step using a finer grinding head. Polished concrete is becoming more popular in York, because of its durability and easy-to-clean maintenance. Although increasing in popularity, it still doesn't offer the same benefits as epoxy flooring or urethane cement.