Commercial Painting and Epoxy Flooring Contractors in Bucks County PA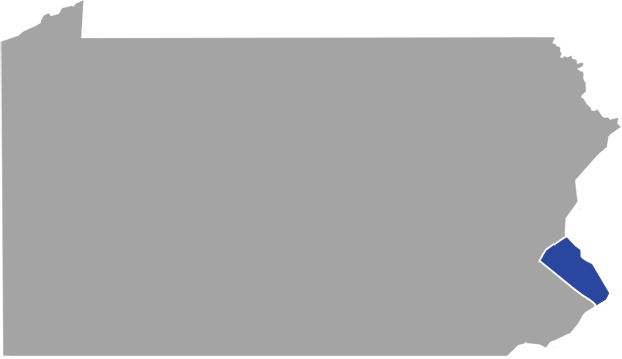 INDUSTRIAL PAINTING : EPOXY FLOORING : COMMERCIAL PAINTING
Bucks County has been an industrial keystone within Pennsylvania for many decades, During World War II, Bucks began manufacturing steel, and has since expanded its manufacturing capabilities to rubber, food, pharmaceuticals, and more. Read how our industrial painting and epoxy flooring services can benefit the many facilities within this region.
OUR Bucks County Contracting Services Include
Bucks County Pennsylvania
Bucks County, PA, consists of suburbs of Philadelphia in the south, villages with a rich artistic heritage in the center, and scenic farmland in the north. As with much of the Delaware Valley, its manufacturing heritage has transformed in recent years to embrace the pharmaceutical and biotechnology industries.
And with biotech and pharmaceutical manufacturing, it is important to create a clean and sanitary environment. Failing paint and blistering floors will not pass inspection, and it is important that fresh industrial or commercial paint, well-adhered epoxy flooring, or chemical resistant urethane cement flooring be applied to these important manufacturing facilities.
BUCKS COUNTY, PA'S HISTORY AND ECONOMY
Bucks County, PA, was one of the first three counties established in Pennsylvania, in 1682. Although the county was originally much larger, it reached its present size by 1812. It is located northeast of the City of Philadelphia. The Delaware River forms the county's southern and eastern boundary, between Bucks County and the state of New Jersey.
Levittown, PA, in Lower Bucks County, was the second planned community built by William J. Levitt, who is credited as the creator of the modern American suburb. Between the years of 1952 and 1958, more than 17,000 homes were built there by Levitt & Sons. Although today it is part of four different municipalities, it is sometimes considered Philadelphia's largest suburb.
Bucks County today has 23 boroughs and 32 townships; the county seat is Doylestown, and the most populous municipality is Bensalem Township. The population in 2013 was estimated at 626,976 – making it the fourth most populous county in the state.
Bucks County is part of the Philadelphia Metropolitan Statistical Area (MSA). Bucks County had a Gross Product of $32.5 billion in 2010. The Gross Domestic Product (GDP) of the entire Delaware Valley region was $383 billion in 2013.
The median household income in Bucks County was more than $76,000 from 2009 to 2013 – higher than the state average. The largest sectors of employment in Bucks are healthcare and education (more than 18% of the workforce), retail trade (nearly 15%), and manufacturing (more than 11%).
Although the county is home to a wide variety of industries, there are relatively few extremely large employers. In one list of Bucks County's largest employers from 2010, there were only 3 single private employers with more than 1,000 workers: a hospital, an amusement park, and a banking company. The largest of these had less than 2,500 employees.
In comparison, Chester County had 10 companies with over 1,000 employees, Montgomery County had 16, and Philadelphia County had 18, during the same year. Out of the Delaware Valley region's top 50 employers in 2014, none operate exclusively in Bucks County (although there are many which have facilities or offices in more than one county), and all 50 had more than 4,000 employees each.
In another list from 2013 (which does not provide exact figures), the top 20 employers in Bucks County included the government (local, state, and federal), seven school districts, three hospitals, and a nonprofit agency. The only other companies in the top 20 included: three big box retail stores (one of which has a distribution center in Bucks County, and employs more than 6,000 people across the Greater Philadelphia region), the aforementioned amusement park, a cosmetics company, and an aerospace and defense company.
The majority of Bucks County industrial painters who work outside Bucks commute to Montgomery and Philadelphia Counties. While the number of commercial painters to and from Philadelphia is about even (at about 30,000 workers in each direction), there is a net loss of workers to Montgomery County (about 50,000 workers commute from Bucks to Montgomery, but only 30,000 commute from Montgomery to Bucks).
HEALTHCARE AND EDUCATION IN BUCKS COUNTY, PA
The healthcare and epoxy flooring contractors make up most people in Bucks County, PA, with healthcare employing approximately 16% of the county's workforce in 2012, higher education making up about 2%, and elementary and secondary education accounting for about 7%.
There are seven major hospitals and commercial painters in the county, as well as several major private companies in home health, drugs and pharmaceuticals, and other aspects of healthcare and commercial painting.
Bucks County is also experiencing growth in the biotechnology field, which is in heavy need for durable and chemical resistant flooring, such as epoxy novolac and urethane cement flooring and some epoxy flooring options. The Greater Philadelphia region as a whole is the second-largest region for the pharmaceutical and life sciences industry.
MANUFACTURING IN BUCKS COUNTY, PA
In earlier times, Lower Bucks – particularly Falls Township, Bristol and Morrisville, PA – was known for the industry that sprung up along the Delaware River. Milling, wallpaper, and carpet production were some of the early prominent businesses there. Bristol, PA, became the site of a port and shipbuilding yards, which required lots of industrial paint and epoxy coatings that could withstand potable water. It was also the location of one end of the Delaware Canal, which was built to bring coal, limestone, cement, and lumber from farther north in Pennsylvania into Philadelphia. Morrisville, PA, was the site of a major ferry – and later a bridge – connecting the area to Trenton, New Jersey. Bridges are often exposed to some of the harshest and most stressful environments. They are exposed to cold winds, and are typically placed over water, increasing the moisture exposure. Industrial of commercial coatings that prevent rusting are necessary, so that the steel can maintain its integrity, and withstand all of the traffic and weight.
In the 20th century, Bucks County's major industries were steel, vulcanized rubber and plastics, and tile, which benefited from commercial painting and epoxy flooring contractors. Fairless Hills, PA, is the site of a steel production facility. This company used to be one of the area's major employers. While part of this factory is still open, it currently employs only about 75 people, and it only finishes galvanized steel sheets (with the rest of the production process occurring in Western Pennsylvania or other locations). Morrisville, PA, was the site of factories which made rubber and plastics, and tile.
Today, the manufacturing industry employs more than 11% of the population, making it the fourth-largest employment sector in Bucks County (behind trade, transportation, and utilities; healthcare and education; and professional and business services). Manufacturer shipments added up to more than $9.3 billion in 2007, with wholesale trade making another $9.8 billion.
A few of the notable products still made in the region include: cosmetics and perfume, women's clothing, specialty glass products, medical devices, specialized fabrics, tools, hydraulics, soccer equipment, and products for the aerospace and security industries. Several chemical plants also operate in the county, particularly around Bristol, PA, all of which utilize the positive effects of industrial and commercial painting, and epoxy flooring.
AGRICULTURE AND AGRIBUSINESS IN BUCKS COUNTY, PA
Agriculture remains an important aspect of the economy in Bucks County, PA. Although there are only about 900 farms in the county, they create $70 million in products annually. Farm equipment needs high-tolerant paint, and is often coated in industrial enamel paints.
A popular seed and garden accessories company has its home in Bucks County. Warminster, PA, has the company's headquarters, while Doylestown, PA, has a famous farm where the company's seeds are developed and tried. The company was originally founded in Philadelphia.
TOURISM AND TRADE IN BUCKS COUNTY, PA
Tourism is an important business in Bucks County, PA, with an $865 million impact on the local economy. It also supports 11,000 jobs.
Leisure and hospitality accounts for more than 9% of the workforce in Bucks. The accommodation and food service industries also brought in more than $970 million in 2007. The rural, northern part of Bucks County is known for its secluded Bed and Breakfasts. There are also 4,300 hotel rooms in the county, all of which require more than typical house paint, due to the excess amount of occupants. Commercial paint can offer better adhesion and more stain protection that standard acrylic paints that are applied to dry wall.
Bucks County includes many historical landmarks. Pennsbury Manor, the estate of Pennsylvania founder William Penn, is located in Falls Township. Today, recreations of the original manor house and other buildings are open to the public. Bucks County is also the location of Washington Crossing, a town and historic park named for George Washington's crossing of the Delaware River during the Revolutionary War.
Bucks County had an important place in the arts and crafts movement in the early 20th century. The Moravian Pottery & Tile Works and epoxy flooring contractors were founded by Henry Chapman Mercer in Doylestown, PA. Today, this and several other art museums operate in the area known as "Mercer Mile." Nearby New Hope, PA, and the Phillips Mill Historic District have also been the sites of prominent art colonies.
The stretch of central Bucks County from Doylestown to New Hope, PA, is also known for attracting notable residents from the art, music, and literary world – including writers Margaret Mead, Pearl S. Buck, James Michener, industrial painter Dorothy Parker, musical theatre creators Oscar Hammerstein II and Stephen Sondheim, and commercial painting. The Bucks County Playhouse in New Hope, PA, became a popular spot for plays to be premiered before heading to Broadway.
Peddler's Village, in Lahaska, PA, is a 42-acre site that is a destination for festivals, craft competitions, weddings, corporate meetings, and other events. It has more than 65 retail shops and restaurants and a hotel, making it a prime destination for industrial and commercial paint, or epoxy flooring services.
Sesame Place, a theme park based on the children's television show "Sesame Street," is located in Lower Bucks County. This is one of the area's largest employers.
Bensalem, PA, is home to the largest casino complex in Pennsylvania. This was built at the location of a well-known horse race track, which is home to the Pennsylvania Derby and Cotillion Handicap Thoroughbred horse races.