New Castle Epoxy Flooring Contractors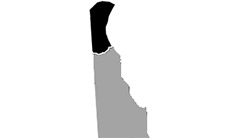 INDUSTRIAL PAINTING : EPOXY FLOORING : COMMERCIAL PAINTING
New Castle County is a highly populated area booming with business, education and outdoor activity. Because the county is surrounded by interstate highways and transportation outlets, nearby cities such as Wilmington and Newark are accessible for work and new opportunities. There's no denying that New Castle is a hotspot for shopping and sports, but this destination is also home to some of the most successful manufacturing facilities in the country.
If you live in New Castle County, odds are, you or someone you know is a facility manager or practicing engineer. PennCoat is a leader in epoxy flooring, industrial painting, commercial painting and concrete floor treatments. We'll take the time to make sure your food, pharmaceutical or manufacturing plant is in pristine condition and meets requirements set by your industry.
Whether your team handles chemicals, machines or automotive vehicles, our services will keep your environment clean for maximum efficiency.
OUR New Castle Contracting Services Include
Epoxy Flooring in Newark and Wilmington
If your company creates original food, drink or consumer products, sterile techniques are in order. Exposing products to contaminates, spills and environmental factors puts operations at risk, so PennCoat offers epoxy flooring services to help you prepare for the unexpected. Stand up to foot traffic, dirt and dust with our flooring systems that help protect workers and valuable equipment.
Our contractors are able to apply resins and hardening mixtures across concrete and metal surfaces. We'll work around your schedule to squeegee both vertical and horizontal substrates for long-lasting coats. Enjoy the following benefits with industrial epoxy flooring systems:
Abrasion-resistance
Chemical-resistance
Non-slip surfaces
Fewer shock hazards
Seamless cleaning (just mops, soap and water)
Manufacturing Companies and Polished Concrete
Having floors free from cracks is essential for safe working conditions. Both manufacturing and warehouse facilities utilize machines such as forklifts for moving raw materials, pallets and large loads. If your concrete flooring is showing signs of wear and tear, you'll be happy to know that our polished concrete services can leave it looking fresh with a glass-like shine.
PennCoat professionals fill holes in concrete floors, buffer surfaces with diamond blades and polish to the preferred level of shine. Why treat concrete work surfaces? Facility and maintenance managers experience the following when they have their work surfaces treated:
Increased light reflection
Enhanced surface durability
Restored appearance
Decreased maintenance (no waxing required)
Contact Penncoat for Flooring and Paint Contractors in New Castle
PennCoat offers practical solutions for manufacturing and industrial companies across New Castle County. Catering to facilities in Newark and Wilmington, our trained installers show up on time and with the proper equipment to give each commercial space an all-new life. For more information about our flooring and paint services in the state of Delaware, contact PennCoat to discuss your project today.