Tank & Silo Painting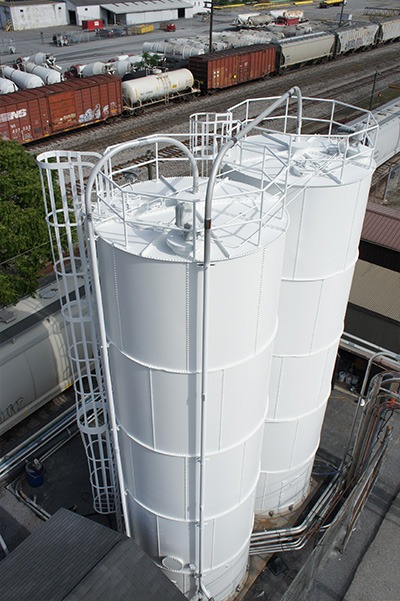 Facilities that are responsible for water treatment, petroleum, chemicals, pharmaceuticals or food storage understand the importance of holding tanks and silos for both short- and long-term production. Regardless of their size or shape, these units represent a significant investment for your commercial/industrial operation, and losing any of them prematurely due to rust or corrosion would have a serious negative impact on your business. If you've noticed that the exterior paint is corroding or deteriorating, now is the time to seek a solution.
If you're searching for a reliable fix to a correctable concern, the skilled contractors at PennCoat will gladly handle your tank and silo painting needs as we have the workforce and technology to fulfill practically any request. As commercial/industrial painting contractors, we are neat, clean, and organized, and we offer a range of services, including the painting of food, pharmaceutical, manufacturing and institutional building exteriors. We can confidently assist many industries that rely on bulk storage silos and tanks, including chemical manufacturing, gas and oil refineries and the food and agriculture industries.
Benefits of Tank and Silo Painting
From interior process tanks and exterior silos to exterior fuel and petroleum tanks, your equipment will endure plenty of corrosive materials throughout their lifespans, and a durable coating will help to prevent against rust and damage. Whether you have bulk storage tanks or grain silos, our professional tank and silo painting contractors handle issues both inside and out, and we can help to protect the integrity, safety and value of your products and investments. Common environmental concerns we've faced and our recommended solutions follow.
Reduces Damage From Excessive Moisture
Continual exposure to sitting water, like rain puddles or snow, can de-laminate the surface and plant the seeds for the rapid deterioration of your storage tank. We utilize an epoxy solution in tandem with our paint to keep it adhered in these conditions.
Protects Against Prolonged Sunlight
As you'll often see with cars and house sidings, long-term exposure to sunlight can affect the look and function of the paint. We apply a top coat of aliphatic urethane or polysiloxane, which is highly UV-resistant, to prevent chalking and ambering.
Defends Against Heat and Cold Cycles
If you operate in an area that frequently sees oscillating temperatures throughout the year, those cycles cause metals to expand and contract, which essentially weakens the protective coatings. We have elastomeric coatings that contort with the metal without breaking, therefore producing a waterproof seal.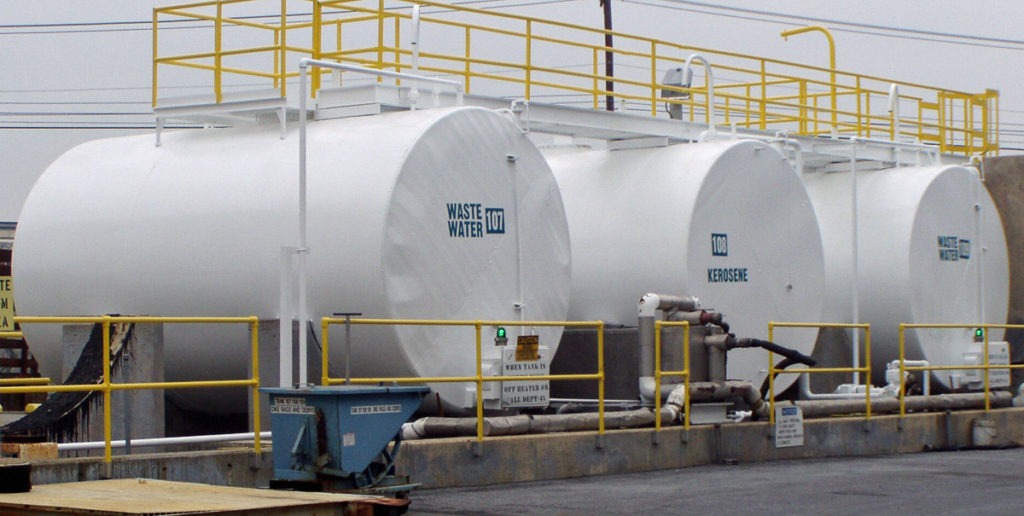 When you contact PennCoat for your tank and silo painting, you can rest assured that we are committed to protecting your assets from exterior elements as well as containing and protecting the surrounding surfaces. We write and follow job-specific safety plans for every project, and we will assess your needs to develop a plan that addresses any jobsite hazards during installation. We also offer a number of coating solutions that resolve existing coating failure, corrosion, adhesion to existing substrates and difficult-to-maintain surfaces. If the storage units remain exclusively outdoors, we'll utilize corrosion- and UV-resistant polysiloxane and aliphatic coatings that protect against environmental factors such as heat and UV rays while meeting ecological regulations.
Why Trust PennCoat
From analyzing your needs to conducting thorough cleanings and applying your coating of choice, PennCoat is dedicated to every aspect of your project. As an Avetta-trusted, ISN member, we complete all of our jobs using cutting-edge technology and fresh paints with low VOCs to give you results you can count on. Painting tanks and silos requires experience and skill as well as specialized equipment, and our team will help you choose the best coating for your needs. Due to the nature of the work and the hazards we often encounter, from working at towering heights to rapid weather changes, we keep safety at the forefront of the job.
With competitive pricing and expert workmanship, the professionals at PennCoat have the knowledge and tools to complete the job quickly, efficiently and to your specifications. To schedule a session or consultation, contact us today. We look forward to hearing from you!