Secondary Containment Painting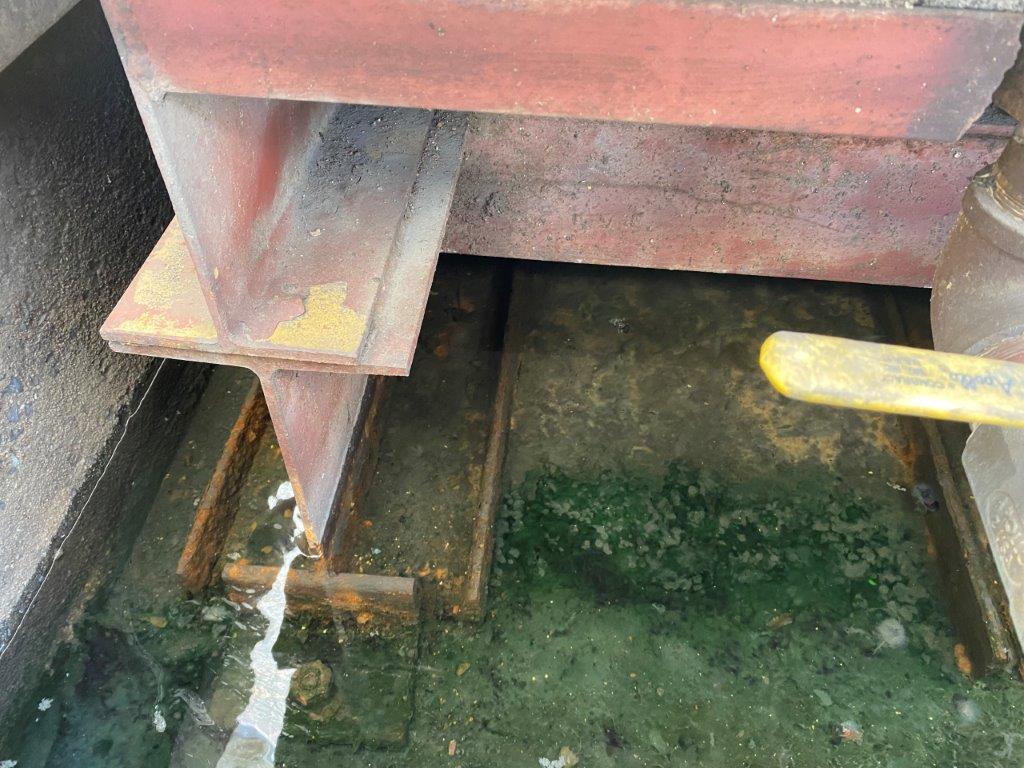 Buildings, facilities, plants and warehouses that store acids, regulated materials or materials that are toxic, flammable, reactive, combustible or corrosive are required to invest in secondary containment areas and tanks that will collect any hazardous material spillage should the primary container lose its integrity or fail completely.
If you're in need of secondary containment painting for a new area or tank, or you're looking to refresh your existing painting, let the experts at PennCoat help. From secondary containment coatings, liners and membranes to brand new interior secondary containment areas and tanks, we have the knowledge, tools and experience to keep your facility running smoothly and safely.
Secondary Containment Industrial Painting
As an Avetta-trusted, ISN member, the PennCoat team puts safety at the forefront of every project we complete. In addition to providing ongoing safety training for each of our technicians, we also write and follow job-specific safety plans for every project. We take pride in our cleanliness, neatness and organization, ensuring that your job is completed on time, on spec and on budget. Our secondary containment painting services include:
Specialty Containment Coatings
At PennCoat, we understand that no two jobs are created equal, which is why we offer a number of secondary containment painting and coating solutions to meet your specific needs. From chemical- and corrosion-resistant options to coatings designed for long-term immersion that resist ponding water, our technicians can help you determine which solution is right for you.
Flexible Membranes
In some cases, flexible membranes may be the safer choice for secondary containment painting compared to traditional concrete. Although concrete is resistant to the elements and provides a stable working platform, reinforced flexible membrane liners are less expensive, faster to construct, don't leak and have better resistance to chemicals and extreme temperatures.
Containment Repair and Lining
Depending on the condition of your existing secondary containment area, the experts at PennCoat can determine the best course of action for repair, lining and re-lining. Should the storage tank's concrete walls or floors show evidence of damage due to corrosion, erosion or chemical attack, we can rapidly repair and protect the secondary containment using durable polymeric repair materials and coatings.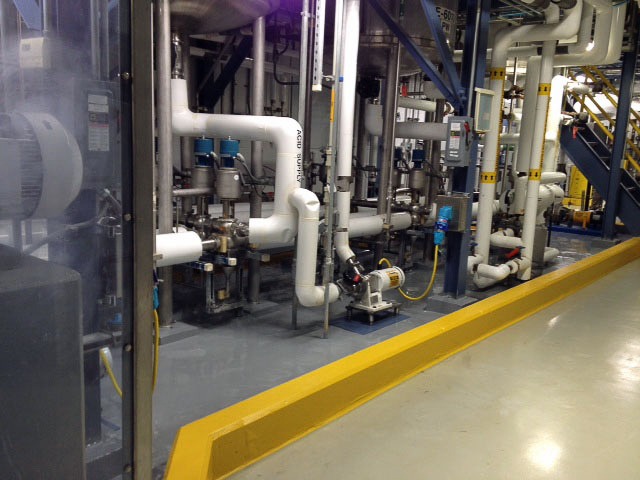 What's more, the experts at PennCoat are able to fabricate interior secondary contaminants in process areas that integrate with our floor systems. Offering spill prevention, increased control, more effective enclosing and better compliance, integrating a secondary containment with a PennCoat floor system can take your facility to the next level.
Why Trust PennCoat
As one of the leading secondary containment painting contractors in the area, the professionals at PennCoat have the tools, knowledge and experience to help manufacturers, factories, plants and warehouses — regardless of size, location or industry. We use fresh paints with low VOCs as well as state-of-the-art equipment, and our painting experts are dedicated to completing every job with a meticulous, focused approach.
Regardless of your specific requirements or needs, the experts at PennCoat are committed to doing what we can to meet your needs safely, efficiently and quickly. For more information or to schedule a secondary containment painting session with our friendly technicians, contact us today. We look forward to hearing from you!