Exterior Industrial Painting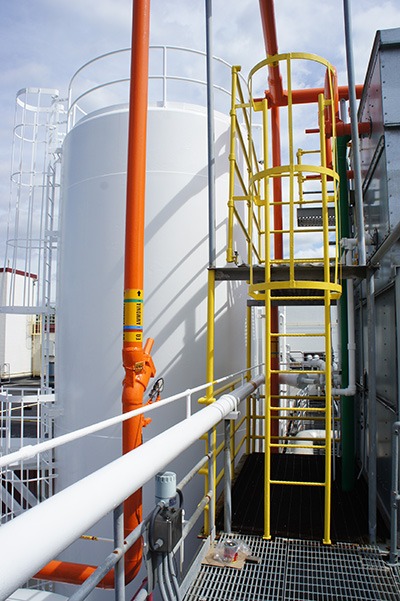 Every part of your building matters, including how it looks and feels to your employees, visitors and vendors — inside and out. If your facility's exteriors or structures have faded or corroded as a result of exposure to wintery elements or direct sunlight, you might consider repainting your building's exteriors or investing in other tried-and-true commercial/industrial exterior coating solutions.
Whether you're looking to protect against prolonged sunlight, reduce damage from excessive moisture or defend against heat and cold cycles, let PennCoat help you improve and maintain your facility. We have the experience and knowledge to complete your project on time, on spec and on budget with minimal impact to your operation.
Exterior Industrial Painting Services
When you contact PennCoat for your commercial/industrial exterior painting project, you can rest assured that you are working with a team of professionals who put safety at the forefront of every job we do. We provide ongoing safety training to each of our technicians, and we have the skills, knowledge and tools to work quickly and safely in nearly any complex commercial or industrial environment. Regardless of whether you oversee a food, pharmaceutical, manufacturing or institutional building, you can expect the following from the PennCoat team:
Develop a Plan
We will assess your project and develop a plan that addresses the jobsite hazards that may threaten the installation process. Whether you're in need of a resolution for existing coating failure, corrosion or other type of deterioration, our team will work with you to determine which coating solution will best meet your needs.
Protect Your Assets
We know how important your facility, warehouse or plant is, which is why we are dedicated to protecting your assets from exterior elements. Whether you're facing 100-degree heat in direct sunlight, fluctuating temperatures, high winds or other Mother Nature-induced hazard, we have the exterior painting and coating solutions to protect your equipment, machines and structures from corrosion and deterioration.
Stay Organized
As a trusted commercial/industrial exterior painting contractor, we know how important it is to continue your operations with minimal disruption, which is why we remain focused on your project from start to finish. We take pride in each project we complete, and we are committed to remaining neat, clean and organized every step of the way. Our team is dedicated to restoring, refinishing and repairing the exteriors of your facility from start to finish.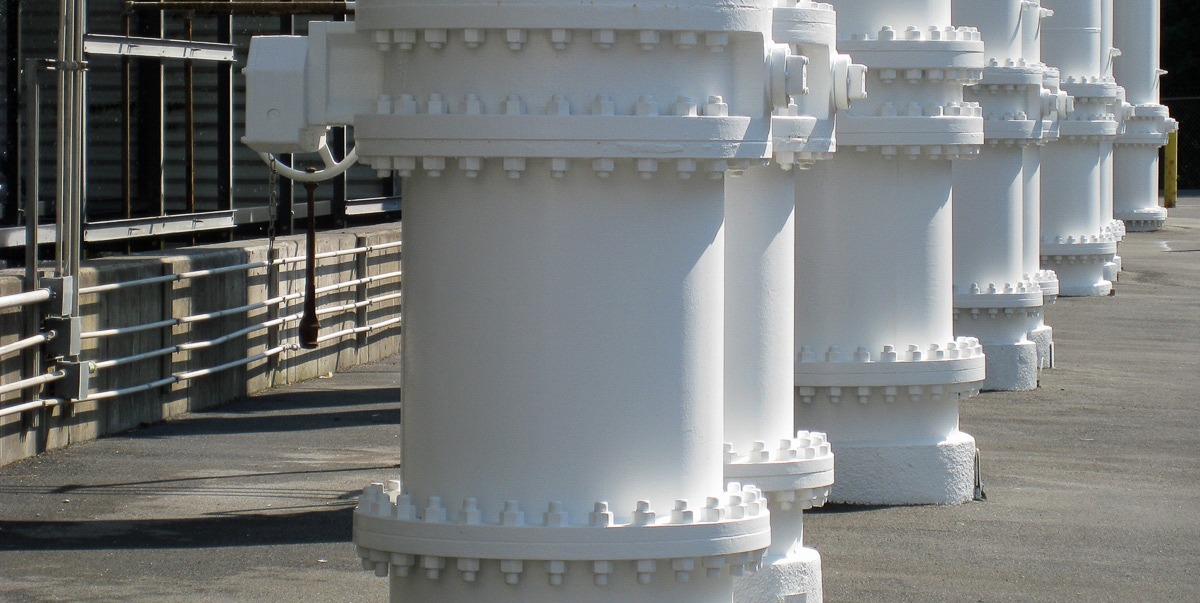 From structural steel and equipment to mezzanines and platforms to precast walls and concrete masonry units to heat stacks, the team at PennCoat can work quickly and efficiently to resolve your exterior painting concerns. Whether you're in need of corrosion and UV-resistant coatings, waterproof coatings, process piping or new caulk joint membranes, we have the skills, equipment and knowledge to keep your facility running smoothly and safely.
Why Choose PennCoat
At PennCoat, we're a resource that facility and building managers count on to work quickly, safely and get the job done right — on spec, on time and on budget. We write and follow safety plans that are created specifically for each job, ensuring that both your team and ours remain as safe, organized and focused as possible.
If you're ready to get started with an Avetta-trusted, ISN member who is committed to completing your exterior painting project quickly and safely while protecting your investment, PennCoat is ready to help. Contact us today to schedule your consultation or to request more information. We look forward to hearing from you!