Self-Leveling Epoxy Flooring
If you're looking to take your commercial/industrial flooring or office flooring to the next level, consider self-leveling epoxy flooring. It can strengthen, brighten and give a face-lift to your entire facility.
Self-leveling epoxy flooring refers to a special type of epoxy resin, that can actually level itself upon installation, essentially making your floor self-healing. We apply self-leveling epoxy flooring over your current concrete floor, and as the epoxy spreads out, it fills in any cracks or chips in your concrete floor, leaving you with a level surface with no sign of damage or wear.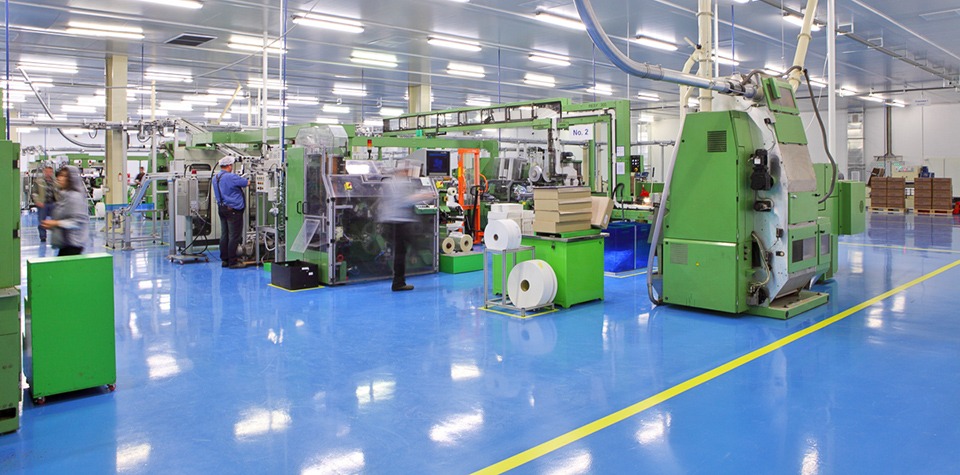 When you call PennCoat for self-leveling epoxy flooring, we will send our experienced flooring professionals to apply the self-leveling epoxy coating in the color or pattern of your choice to your concrete floor. The process is fast, unobtrusive and will leave your floor looking great. Best of all, thanks to consistent, ongoing training, our crews know how to work safely and quickly in complex industrial environments.
Advantages of Self-Leveling Epoxy Flooring
There are many benefits to having self-leveling epoxy flooring at your facility. Self-leveling epoxy floor coatings provide a beautiful, glossy finish that comes in a wide variety of colors and effects to brighten your facility and give it an added sense of style. Any existing damage to your concrete floor will simply disappear underneath the new coating.
Self-leveling epoxy flooring can contain non-slip additives. This is is a great feature in manufacturing plants or warehouses where a wet floor could create a major safety hazard and serious liability issues.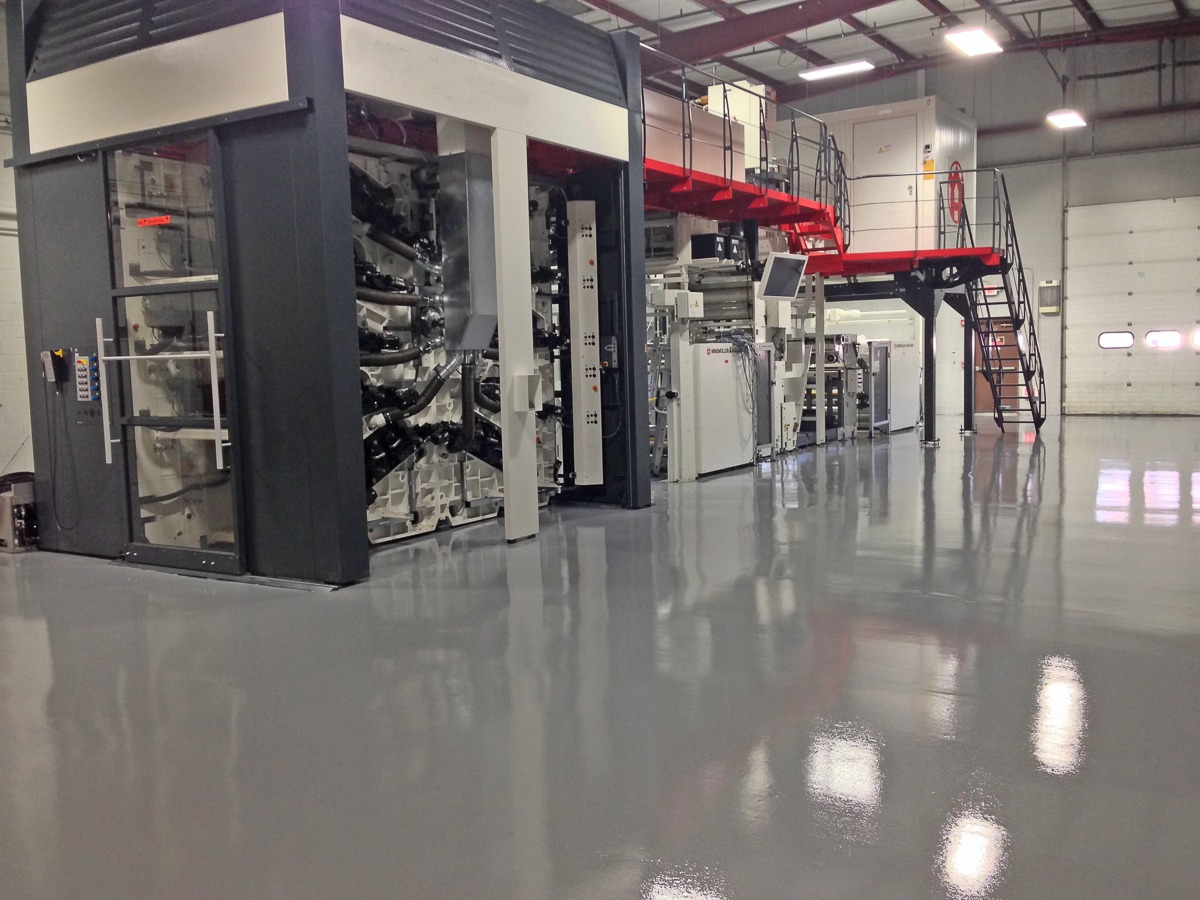 You will also find that self-leveling epoxy flooring is highly durable and resists impact damage, scuffing, scratches, chemical damage and heat damage. On top of all this, it has no odor once it's dry, and it is easy to keep clean.
Additionally, a smooth, coated surface is much easier to clean. So if you're trying to maintain a food or pharmaceutical plant, where sanitation is top priority, then these coated self-leveling floors will help the cleaning department keep the floors sanitary for the product production process.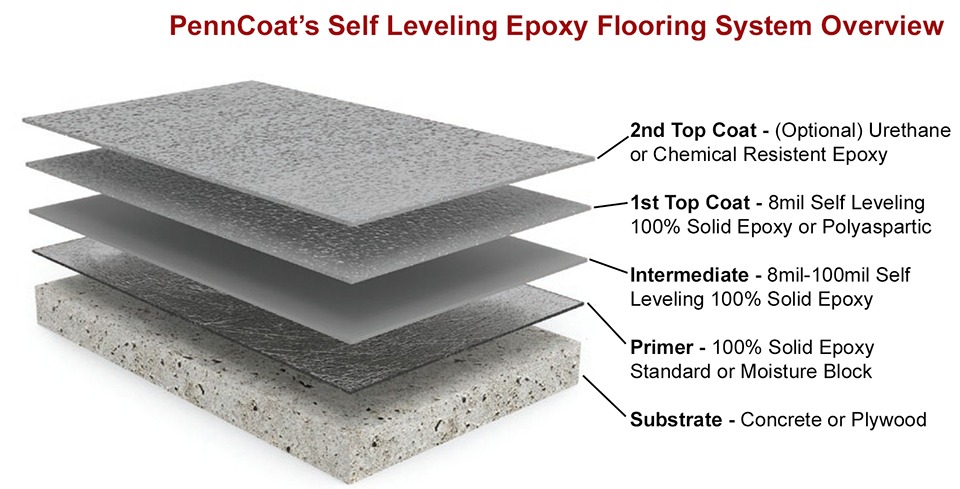 Why Choose PennCoat
When you choose PennCoat to install a self-leveling epoxy floor in your facility, you're choosing an Avetta-trusted partner and an ISN member who will work safely and quickly from start to finish. Our highly trained team can meet with you to recommend the perfect floor coating, develop a plan, prep the area and perform the work safely with minimal impact to your operation.
Contact us today to learn more and request a quote for your facility. We look forward to hearing from you!