ESD, Spark Proof, Conductive Flooring Systems
Although static electricity might seem innocent enough, it can actually be extremely hazardous in certain facilities. If you manufacture sensitive computer boards, chemicals or highly explosive compounds, for example, you may be at severe risk of accidents and injuries should a spark or any type of electrical discharge go off. For this reason, it's important to consider installing epoxy floors that dissipate the static electricity to not only help preserve products and protect against damage to your equipment but to also help prevent life-threatening catastrophes.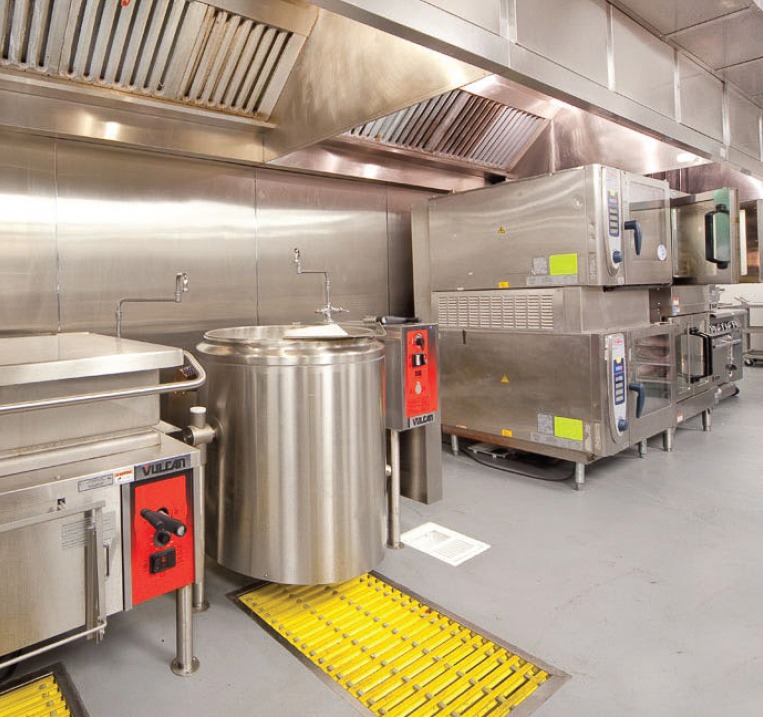 Here at PennCoat, our experienced team of flooring professionals can answer any questions you might have about our ESD, spark-proof and conductive flooring systems. If you're still unsure, we can also help you choose the option that's best-suited for your operation. After all, as an Avetta-trusted partner and ISN member, we are dedicated to making sure your facility is operating as safely and efficiently as possible.
Benefits of ESD, Spark-Proof, Conductive Flooring Systems
The type of flooring system you need for your particular application will depend on how quickly you want the static charge to dissipate. Essentially, there are two options: conductive floors and electrostatic dissipating floors, or ESD. Here at PennCoat, our durable, long-lasting ESD and conductive flooring systems safely and reliably discharge static while providing excellent abrasion and chemical resistance. We can help you determine which of these solutions will effectively safeguard personnel and protect expensive electronics and equipment.
ESD floors are the more popular option and also the easier to install of the two. Durable, spark-proof and epoxy-based, ESD flooring systems contain a conductive particle that eliminates static charge. Designed to prevent electrical buildup, ESD flooring can minimize the potential danger of built-up charges by spreading the shock over a larger surface area — much like a wire carries electrical charges from one point to another. Combined with other precautions such as a grounding system, special shoes for employees and rubber mats, our ESD flooring system can help you protect your products and personnel.
If you're in need of a stronger-performing floor with less resistance, consider an epoxy-based conductive floor instead. Conductive flooring is best-suited for applications in which a tough resistance to heat, fire and sparks is needed as it provides the quickest charge dissipation and lowest charge generation. Although conductive floors involve the same prep as other epoxy floors, they require two to three coats of material, which means that the floors have less resistance, and the electrostatic can discharge faster than an ESD floor. Conductive flooring is often used in spark-proof rooms with special light switches or lighting as well as in areas that may require a fireproof rating.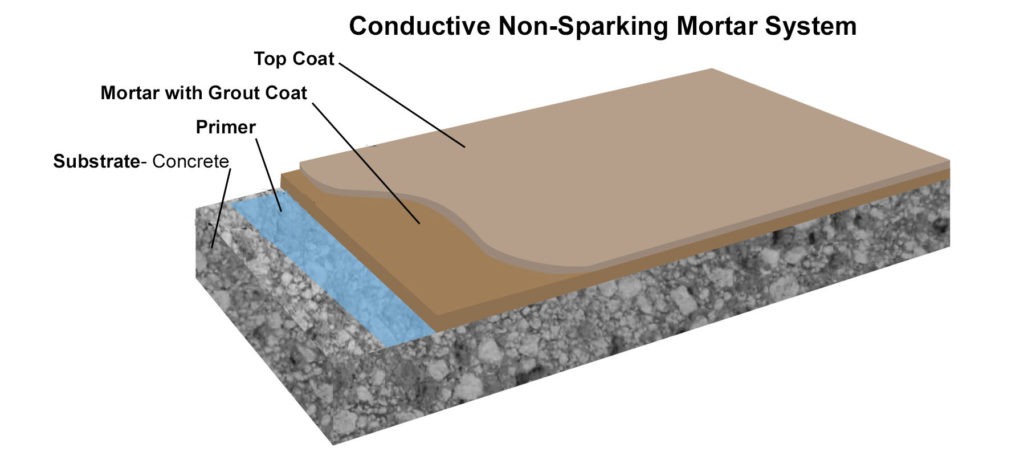 Whether you're looking for an ESD or conductive flooring system, each will allow your static electricity to discharge more efficiently and effectively than a traditional epoxy or urethane cement floor. If you're unsure as to whether one flooring system is better suited for your operation than the other, our team at PennCoat can work with you to determine the best option for your particular application.
Why Choose PennCoat
PennCoat is dedicated to providing durable, high-quality and safe ESD, spark-proof and conductive flooring systems. If you're looking to make your facility safer and prevent potentially dangerous situations by dissipating the electrostatic potential, our highly trained team will work with you to develop a plan, prepare the area and complete the job quickly, safely and with minimal impact to your operation.
Let our team create a safer floor with our strong, durable ESD, spark-proof and conductive flooring systems. To learn more about your available options or to schedule a flooring appointment, contact us today. We look forward to hearing from you! We look forward to hearing from you!