Decorative Epoxy Flooring
Investing in an epoxy floor coating for your commercial/industrial facility can give your floor a safer, smoother and more durable surface, while a decorative epoxy flooring can add style to your concrete floor in addition to durability and cleanliness. If you are looking to add aesthetic appeal to an otherwise dull area while enjoying the benefits of a safe and long-lasting floor, you might consider flooring options like a chip flooring system, colored epoxy flooring or quartz epoxy flooring.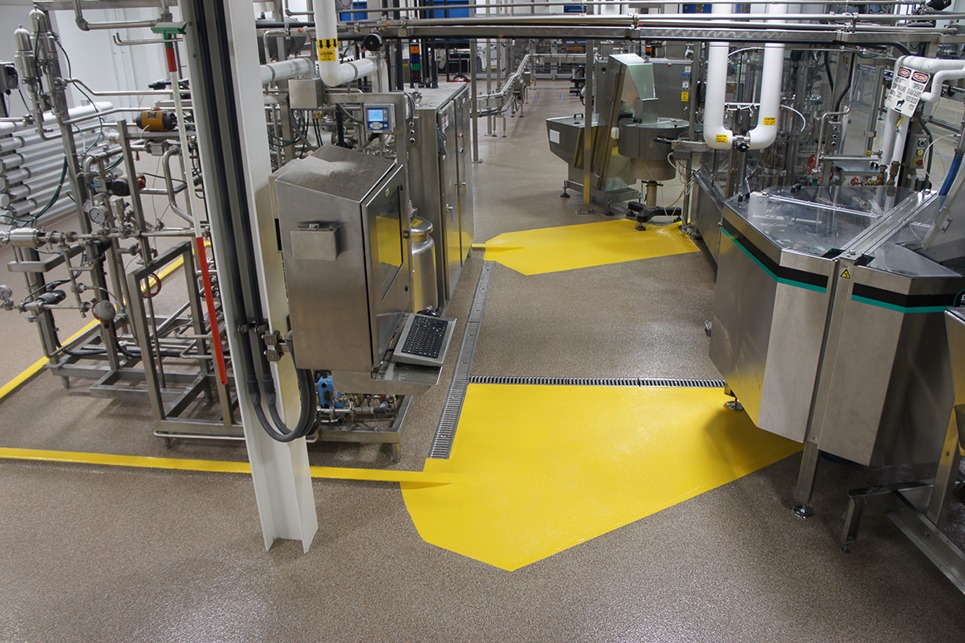 Here at PennCoat, our team of professionals can answer any questions you might have about decorative epoxy flooring in order to help you make the right decision for your commercial or industrial operation. We also take safety seriously, providing ongoing, consistent training, and we can create a plan according to your needs, prep the area and complete the job quickly and effectively with minimal disruption to your operation.
What is Decorative Epoxy Flooring?
A decorative epoxy floor coating is a standard epoxy flooring — just with an added visual appeal. While epoxy flooring makes your flooring damage-resistant, glossy and durable, a decorative epoxy floor coating helps your flooring stand out.
One of the most common types of decorative epoxy floor coating is the chip flooring system, also called the flake floor system. This type of decorative epoxy flooring involves mixing acrylic chips in with the epoxy coating to produce a unique design in a pattern of your choosing. This process requires a professional touch to ensure the chips blend in evenly, which is why it's important to work with a team who is experienced in this type of floor coating.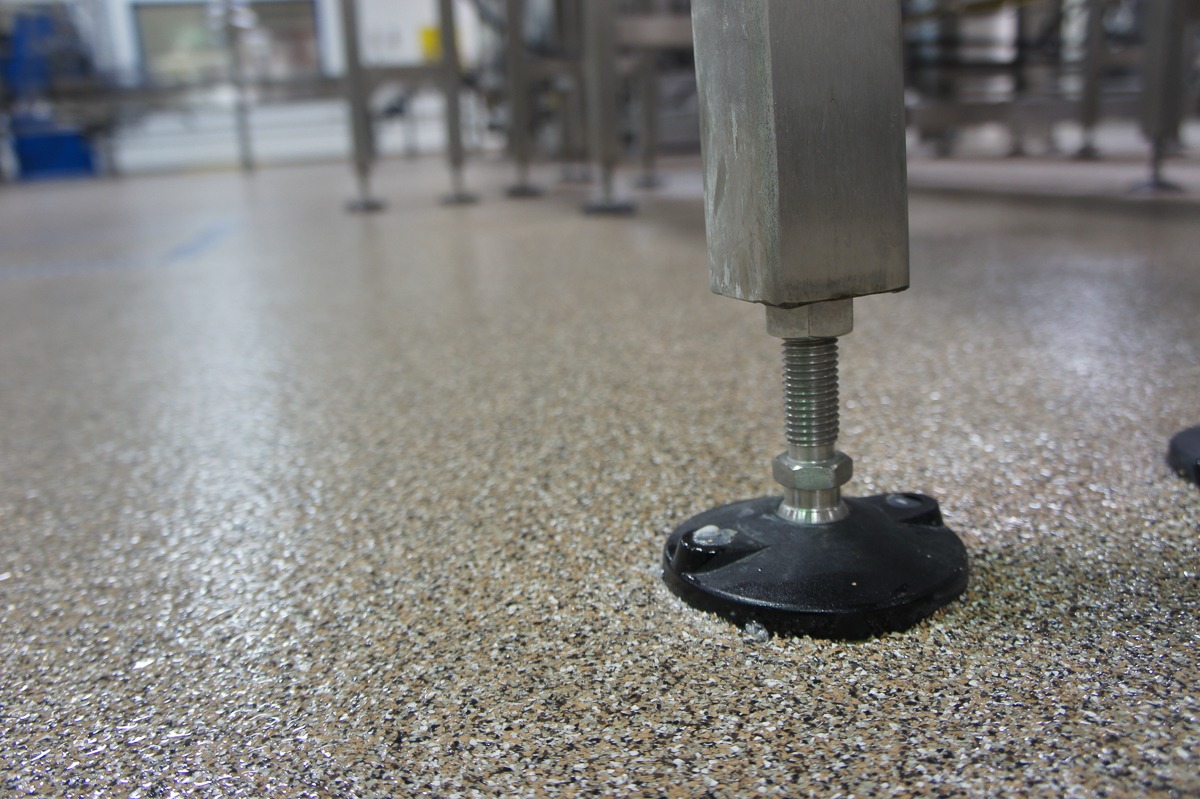 Looking to repair or replace your existing epoxy flooring as well as enhance it? Opt for a colored quartz epoxy floor coating instead. Epoxy quartz flooring is best-suited for areas like bathrooms, some office spaces, and other locations that get a moderate amount of traffic. Our team of professionals can provide epoxy quartz flooring in a range of colors to match the décor of just about any room, and we offer a variety of textures, including semi-smooth, fully smooth and slip-resistant for those slick, potentially dangerous areas.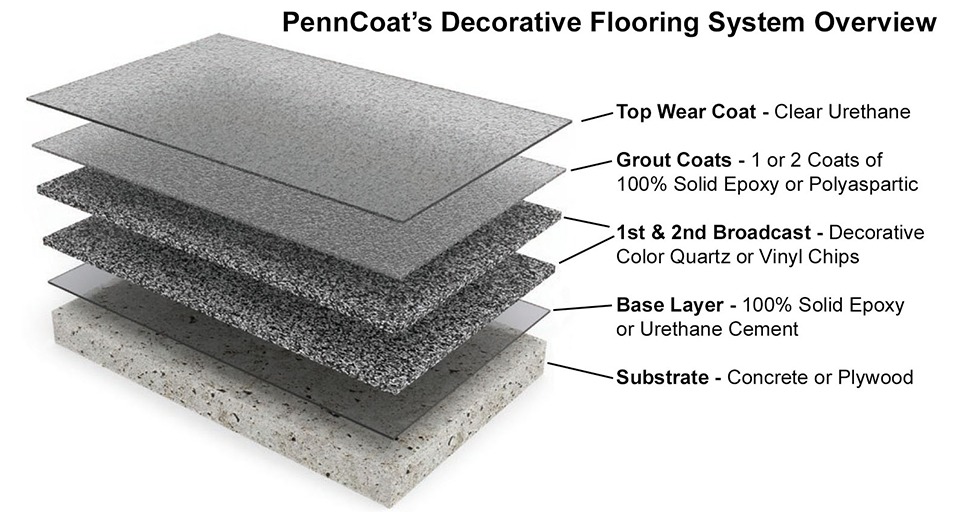 Decorative epoxy flooring can be an effective way to give your office waiting room, kitchen or other drab, boring location a vibrant new look while also protecting your floor for years to come. That's because decorative epoxy flooring offers the same type of strength, protection and durability as traditional epoxy flooring.
Why Choose PennCoat
PennCoat is an Avetta-trusted partner and an ISN member dedicated to providing high-quality, durable types of epoxy flooring. If you're in need of decorative epoxy flooring, our highly trained team will work with you to develop a plan, prepare the area, and complete the job safely, quickly and with minimal impact.
Let us enhance your existing floor with a strong, safe and durable decorative epoxy flooring coating. To learn more about your available options or to schedule top-of-the-line epoxy flooring service, contact us today. We look forward to hearing from you!